Wedding Bouquets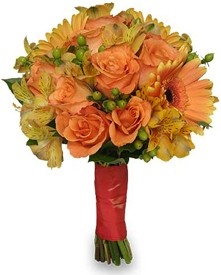 The fragrant and splendid blooms you hold on your wedding day will be remembered all your life.
The ideal handful of flowers will commemorate tradition, relay significance, and enrich your memories; a bouquet is a token of honor. We will arrange the most exquisite blossoms to perfectly complement your personal style, your gowns, the season and the color palette of your wedding day.
Brides-to-be will receive the highest quality professional design and services at Riff Flower Shop, tailored to their individual needs, as well as personal attention to details that create weddings to remember.
Call us at 603-788-4681 or 1-800-8659332 for ideas that will make your wedding day memorable.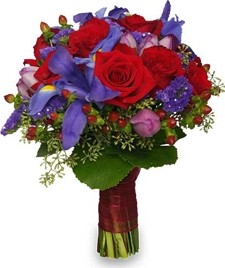 From classic to contemporary design, pastel to vibrant color, and simple to elaborate floral combinations, a bridal bouquet designed by Riff Flower Shop is your first essential accessory.
Popular wedding flowers that are readily available in SPRING:
Flowers that are most beautiful and available in SUMMER:
miniature callas
FALL wedding flowers include the following:
Popular flowers for a WINTER wedding:
evergreen